Costa Rica: part gypsy boho vibes, part grounding mountain zen.
You'll chill in a stylistic artist-designed casa on the beach in the Blue Zone Nicoya Peninsula, and you'll root to your purpose in a peaceful eco-retreat and wellness center in the Central Valley. These vastly different– and hugely inspiring– settings will be the backdrop to your traditional and experiential continuing education hours with a YACEP on this rewarding retreat experience.
This dive into the diversity of Costa Rica, one of the most popular yoga destinations of the world, is a can't-miss week for any yoga teacher dreaming of leading her own powerful, purpose-driven retreats.
your retreat homes in Montezuma & Turrubares >>>
Costa Rica's beautiful Nicoya Peninsula, one of the world's elite Blue Zones, is home to the beach town of Montezuma, where you'll begin your studies on this retreat. You'll spend your time in a charming casa thoughtfully designed by a French artist, surrounded by colorful, inviting spaces- the perfect place to settle in for retreat...and to plan your own retreat offerings! Your days will be filled with yoga, meditation, svadhyaya, continuing education, simple and fresh meals, and a handful of excursions to give you some extra shots of inspiration- the kind that can only be found on the pure white sand beaches of tiny Pacific islands, or in the surreal glow of a bioluminescent bay at night.
The second half of your week will be spent in the mountains of Costa Rica's Central Valley, at an established eco-retreat and wellness center. Here, you'll root to your purpose in the refreshingly light mountain air. You'll continue your education during our two-day stay in Turrubares, and your daily practice and studies will be nourished by three meals a day prepared by the retreat center kitchen. Between sessions, you'll have time to reflect on your experiences from the week, hop in the pool, or explore the extensive sustainable lands and nature trails.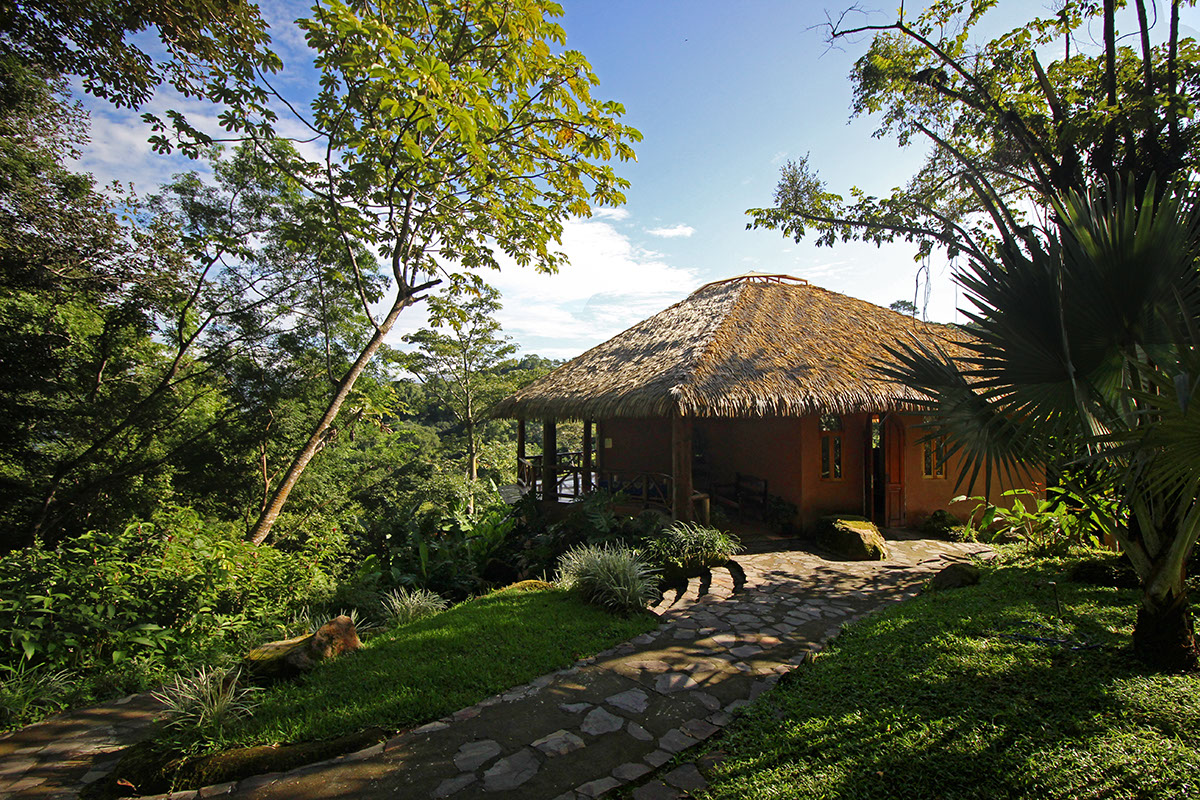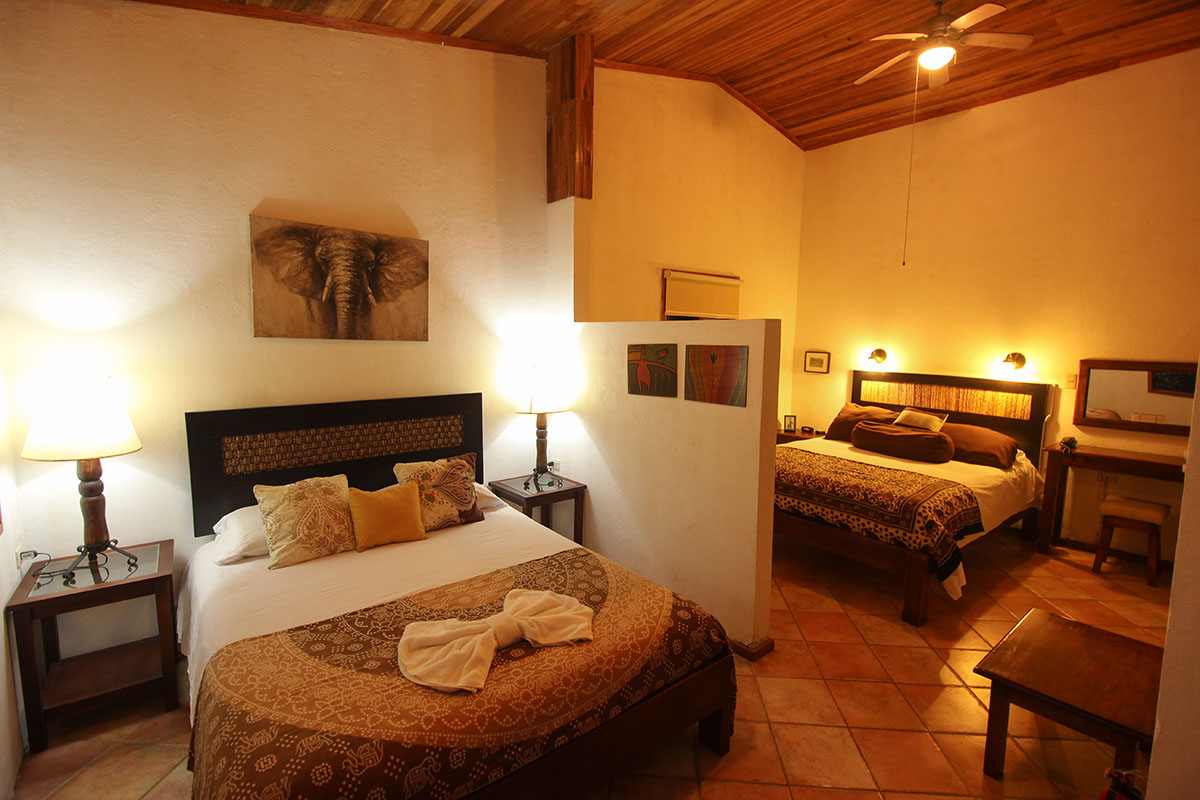 your continuing education >>>
Our retreat spans two very different terrains in Costa Rica, showcasing the diverse retreat options of this easily accessible region of the world. Your continuing education will include 20+ CE hours (with at least 10 contact hours, meeting Yoga Alliance requirements for RYT registration renewals). Your learning will be traditional, with coursework and self-study, and also experiential through excursions, location scouting exercises, and leading your own international yoga practice.
You'll leave Costa Rica with a heart full of life-changing retreat memories, and a complete toolkit to immediately start planning your own successful retreats. But heads up before you register- you're also going to have to commit to plenty of pre-work and homework to make your dream retreat a reality!
do you want to >>>
fully understand what your unique offering to the yoga world is?
confidently appreciate the value of your offering?
feel empowered to share your strengths?
understand how to (and that i's okay to) grow and learn just as much as your students on a retreat?
create an authentic retreat experience for your community?
learn how to theme your retreat to stand out from the millions of other retreats in the industry?
have someone just hand you all tools for the boring tasks, like waiver templates and attendee tracking spreadsheets and pricing calculators and even more tedious-sounding files, so you can put your energy into the purpose-driven tasks, like sourcing the perfect locations for your offerings?
make money hosting a retreat?
your itinerary >>>
2-9 MARCH 2019
what's included >>>
20+ hours of continuing education credit with a YACEP
one night accommodations in Alajuela (near airport) with free hotel shuttle service
four nights accommodations at private casa in Montezuma
two nights accommodations at eco-resort and wellness center in Turrubares
all meals from dinner on Saturday March 2 through breakfast on Saturday March 9. Expect light lunch fare in Montezuma, and varied meal times on excursion days.
all ground transporation services
two excursions
service gratuities
what's not included >>>
airfare into Juan Santamaria international airport
ground transportation for any elective wandering
beverages between meals, alcohol, or additional food/snack purchases
souvenirs, extra purchases or services or admission fees, hotel incidentals/breakages
personal, medical, or trip-cancellation insurance
about your retreat leaders >>>
Melissa Klimo-Major, E-RYT, YACEP will be your yoga guide through this week of asana, meditation, svadhyaya, and continuing education sessions focused on creating your own authentic retreat experiences. Adding extensive knowledge and insight into international group travel is MKM's favorite travel partner and husband, Sean Major, a professional travel coordinator. MKM & Sean will be available as resources to you the entire week to provide guidance, answer your questions, and help you plan YOUR amazing retreat offering.
We've prepared thoroughly to make sure this is a week jam-packed with inspiring moments! These are the lands we love, and they are the lands that have gifted us our extensive knowledge, experience, and passion for organizing group and yoga travel. Our very first trip into this region took us to Montezuma– the same chill beach town we're taking you for this retreat. We've visited Latin America over a dozen times for personal trips since our first visit in 2005, and have also hosted multiple sold-out retreats in Latin America. And now, we're ready to share our expertise and understanding of how to successfully produce a retreat. We're ready to share with you the exact gameplan we follow to sell out our offerings. Ready to join us?
2-9 MARCH 2019
travel requirements and arrival info >>>
You'll need to arrive into San Jose (Juan Santamaria international airport) by Saturday, March 2, 2019. A valid passport is required for entry into the country. Your retreat will start with a hotel shuttle pickup from the airport. Flight arrival guidelines for the pickup will be sent in your post-deposit welcome letter. To help facilitate your education and ensure you can make the most of the resources available to you in-country, you will be asked to complete some pre-work homework before departure next March. This retreat was designed for those already holding (or in the process of obtaining) a valid yoga teacher training certificate.
Pricing and rooming details in the button below. Act quickly and save $200 with early bird pricing through August 31, 2018.